NEW FOR SUMMER 2021!
The Harvest - Park Model or Modular Tiny House
2021 is in full swing and so is the Harvest! Mustard Seed Tiny Homes is pleased to announce the reveal of our new "bigger" Modular or Park Model version of the Harvest tiny house..
The Harvest
Modular or Park Model Tiny House
Starting complete at only 126k
We redesigned this model to bring you a larger, tiny house packed with features and value.
It's 15-20% more cost than our tiny house on wheels models, but has 65% more house!
We worked hard to redesign this solution for new tiny house owners who are seeking a semi/permanently placed tiny house. Plus, these new homes come with the best financing we have seen.  This finance package alone will afford more people than ever to purchase and own a modular or park model tiny house of their own. All while keeping down house debt, and house payments. With more space for singles, couples and small families, it has something for everyone. We know you'll love it! 
To learn more about The Harvest, see below or visit our Harvest page here.
*If you would like to come see The Harvest in person, click here to schedule a tour.

The Harvest – Modular/Park Model Tiny House Features
ASK ABOUT OUR FINANCING!
Our new financing for these Park model Tiny homes is the best we have seen. It's like a home loan!
– 23 year term
– 4-5% APR
– 10% down

This loan would put your monthly house payment in the $700s!
Contact us here for more info!

Upgraded Options & Features
This home comes standard with upscale features you would expect in more expensive homes.
The craftsmanship Mustard Seed has become known for, shines in this beautifully designed tiny home
. This sale model has features and options such as quartz counter tops, walnut desk in the office/study, custom tiled bath and more. Or, customize yours the way you like with a custom quote
here
!

Modular/Park Model Tiny House Pricing
Our goal at Mustard Seed Tiny Homes is to provide as many people possible the affordable, alternative housing that a tiny home 
delivers. The simple living philosophy, high quality craftsmanship and the ministries we support, are all at the very heart of the Mustard Seed mission.
After months of planning and development, we have redesigned our Harvest model tiny house. A great asset we have gained through this process is the ability to offer this model as a modular or a park model tiny house. Complete with pricing options to suit the widest possible needs and income levels. And, with the best financing options we have seen.
The Harvest tiny house model, as shown above, has options and features that retail at $96,000. While this home is in the upper tier of our offering, it still meets our mandate to provide affordable, alternative housing – in style. 
With custom finishes, these homes are designed and built with quality materials and features to last a lifetime. Our tiny homes are well built with a top quality products and craftsmanship. They are also third party inspected and certified, and are backed by a strong warranty and commitment to excellence that Mustard Seed are also known for. The Harvest has what you need to start enjoying the tiny house lifestyle.
Come join Mustard Seed on a journey to a simpler lifestyle and break free from the chains of high cost, high debt, high maintenance housing!
Also, Check our blog about the benefits of tiny home living here.

TO BUY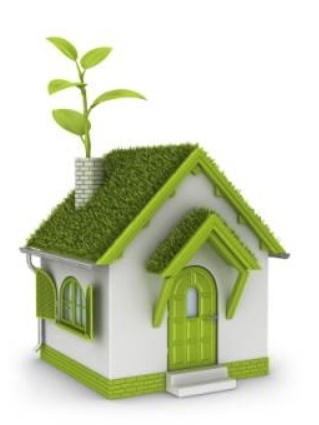 Buying these new park model class tiny homes has never been easier. There are four basic steps to owning your own park model tiny house from Mustard Seed. After almost a year of planning we have a home that MOST of our clients can afford! Plant the seeds for your future so you can enjoy the freedom that living tiny brings.
Get a General Quote

Get pre-qualified for financing

Planning & Design Consultation

Order
Once your house is built, it will be delivered and setup on your property. While the cost of delivery and setup is an additional cost above the price of your home, this amount can be included in your loan amount.
The whole process generally takes only 2 1/2 to 3 months. Of course there are details involved with each step. But, we will explain everything in detail and guide you through it every step of the way. We finally have a program designed to help our client's go tiny at a price and payment most of us can afford.
Contact us
for more details, or request a custom quote
here
. We're here to help!
Click the button below to see more of The Harvest Modular or Park Model Tiny House – Mustard Seed Tiny Homes