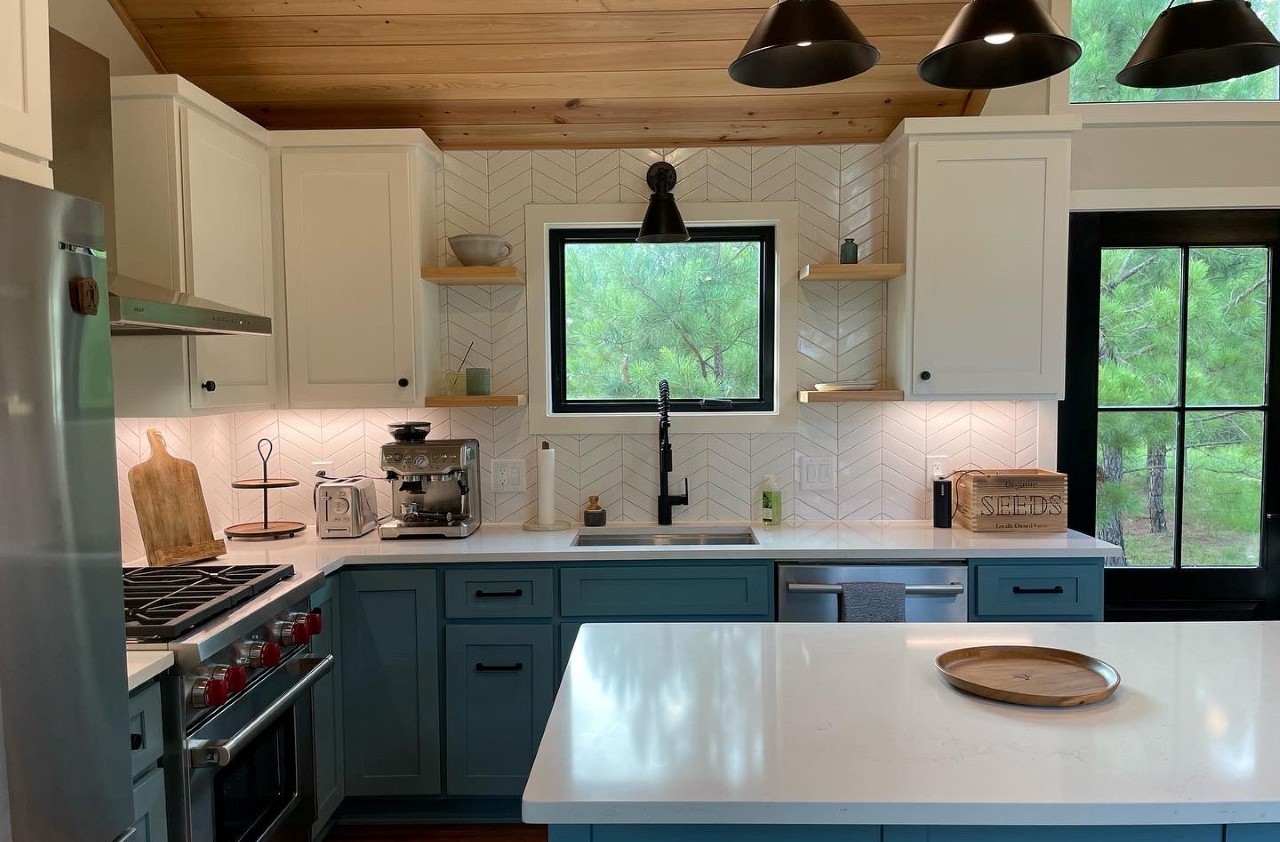 Simply put, a
 modular home
 is an actual house built in a shop or factory, then transported and permanently installed on your property. Unlike RVs and mobile homes, Mustard Seed 
modular tiny homes
are built to the exacting code standards of the International Residential Code (IRC). The specific code used is in compliance with your local city/county/state. But a modular home from Mustard Seed Tiny Homes is a bit different from how most modular homes are built and assembled. Historically, modular homes arrive from the factory in two or more pieces and are assembled on-site to create a whole house. This also brings a lot of additional time and cost with it. S
ince our goal was to build the smallest "affordable" home we can while still adhering to modular building code, we have designed and created a one piece, self-contained, plug-n-play modular home. 
Once your home is built, delivered and installed, you plug it into your local utility and it works! 
Keeping with the tiny house culture, we build for 
what you need. Rather than the typical large size with flashy and high cost amenities. Our niche focuses on premium quality materials, craftsmanship and value while keeping grounded in overall cost management. All our standard included features have the high end look you want. But more important, they have the high end quality you need to last. Here is a list for some of the benefits for going with a tiny modular home…
Quicker Build Time (Approximately 8 weeks, not including our queue time).  All our homes are built in our shop in a controlled environment out of the weather. We don't experience weather delays like site builds do.
Saves a lot of money! Even with costs for site improvements such as foundation footers, gutters, clearing and the like, it costs much less than a site built home. Also, our price includes the home build, transport and installation. Plus we collaborate with your local contractors to make sure their site work properly prepares for your home's arrival.
Can be mortgaged like a site built home.
Continues to appreciate in value as real estate like a site built home.
Built better and stronger than a site built home.
A modular home is "manufactured", but it is not a mobile home. Rather it is built to the same residential code as a site built home. Building code used is for the city/county /state where it is being installed.
Mustard Seed modular tiny homes are fully self-contained, plug-n-play homes. After we install your home, you have it  hooked up to utilities and it work!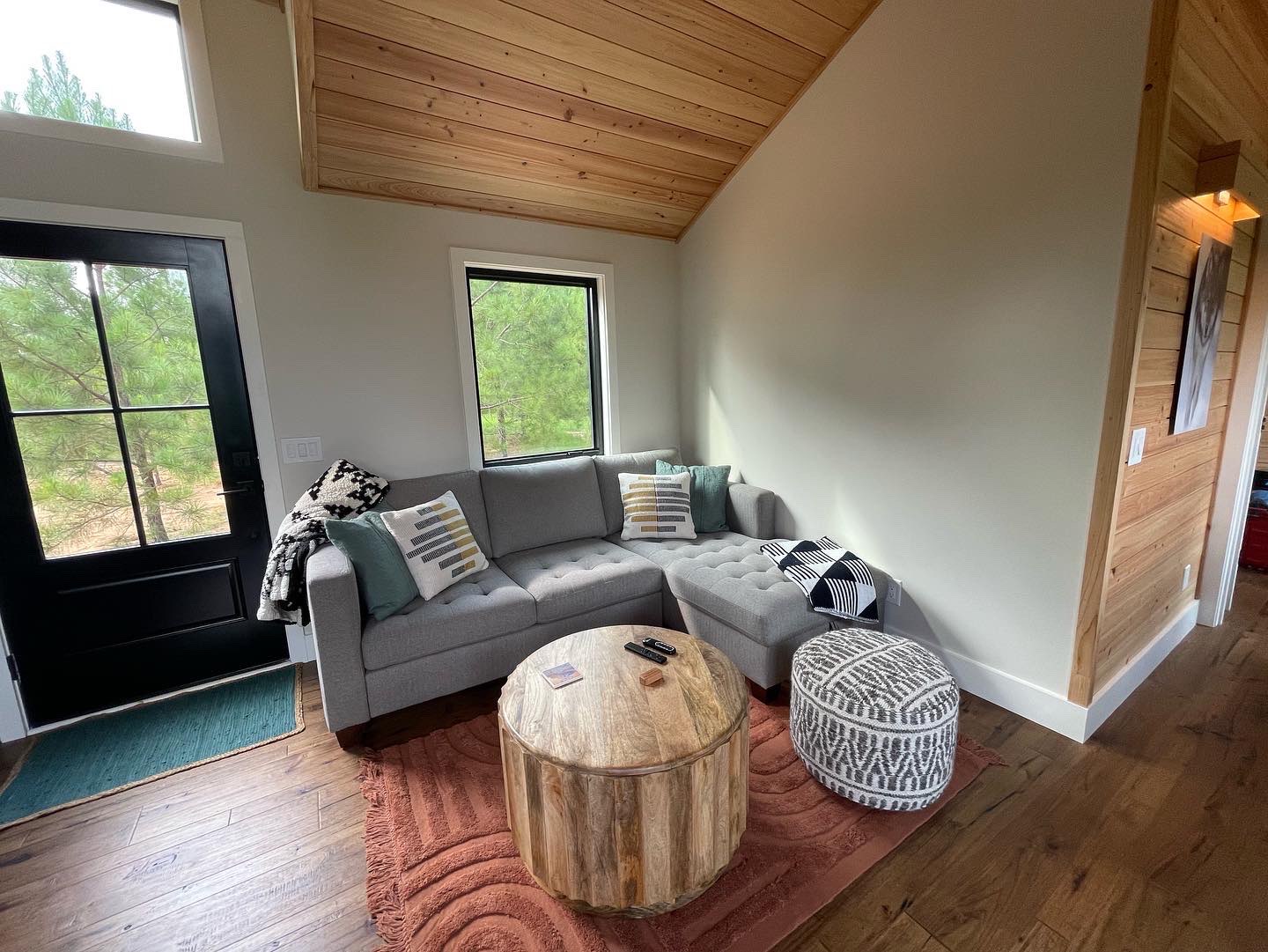 While our homes are built for comfort and lifestyle, Mustard Seed modular homes are built to the building code standards of your state and location. The process is a step by step, turnkey method of producing a smaller home to last many generations. Of course we will work through all the details and handle most of the heavy lifting for you. Your contributions will be focused on handling local site work, such as your local utility contractors, foundation footers and any other local contractors needed for finishing touches on site. We will provide you with a list of items which need to be addressed. And we will assist and collaborate with you and your contractors to make sure your home has what it needs when it arrives.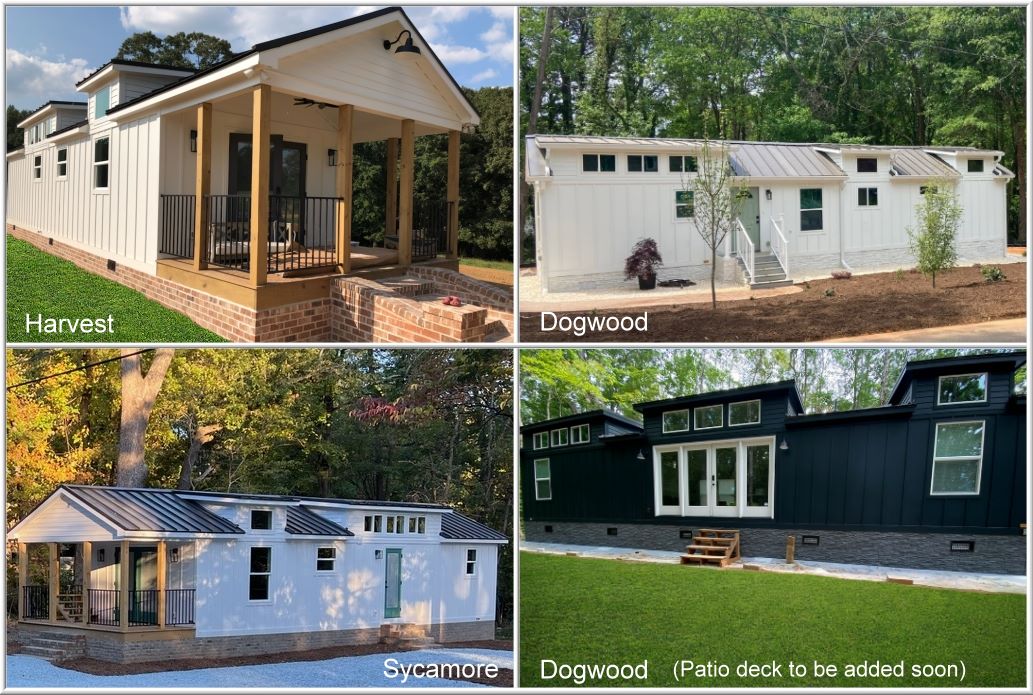 In the end, you will have a home which becomes part of the real estate, just like a home built on site. A Mustard Seed modular tiny home is built to last generations and will continue to appreciate in value just like a site built home. When you come visit our shop for a tour, you quickly understand why so many are seeking our homes. Since we only build as we are commissioned, we don't have a back lot full of houses. We are a small builder focused on the details and customizations that make each house a home.